While his name might not be familiar to most of us today, his voice almost certainly is. Moroni Olsen was the uncredited voice of the Magic Mirror in Disney's Snow White, released in 1937. Moroni was an extremely active and popular Hollywood actor in the 1930s through the early 1950s with over 112 roles to his name.
Olsen was born in Ogden in 1889, and grew up on 21st street, just a short distance from the Ogden City Cemetery. He attended Ogden City schools, Weber State University, and the University of Utah. Olsen would later return to Ogden High School to teach theater. After making his Broadway debut in 1920, Olsen formed the Moroni Olsen Players in 1923, which would go on to be one of the most popular theatrical touring companies in the west.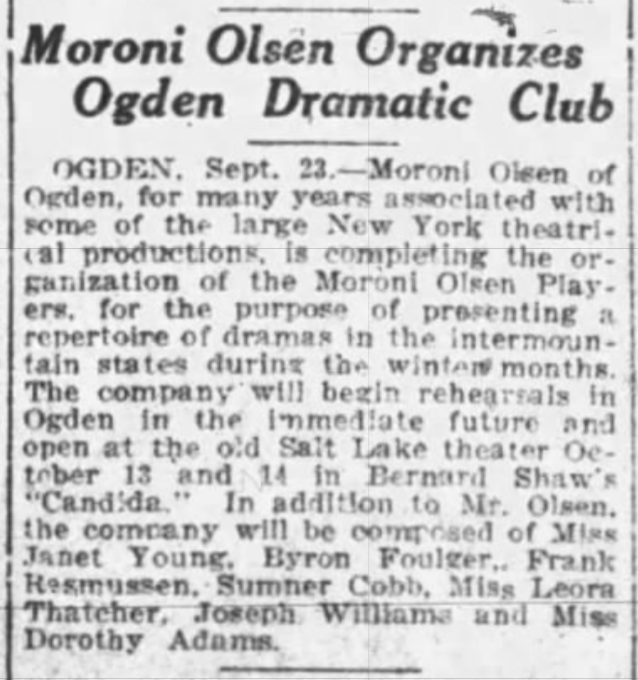 On November 22, 1954, Moroni was found dead in his apartment in Los Angeles, from natural causes. He was 65 years old. The friend who found his body said that he had been complaining of feeling ill and tired in the days prior to his death. His funeral was held at Forest Lawn in Los Angeles and then his body sent to Ogden for burial in the family plot.